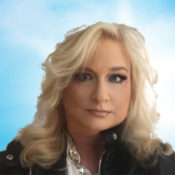 Katie Monroe
Monroe Realty
6651 Sagefield Avenue
Radford, VA 24141
540-641-7399
Contact Me


How can I make this easier for you?
Full Service Residential and Commercial REALTOR in the New River & Roanoke Valley. Growing up in Baltimore Maryland, in a three-generation contractor household, Katie is no stranger to the envelope of a house. She began her Real Estate career in Mesa, AZ, as a Property Manager in 2001. After visiting the New River Valley area in 2010, she fell in love the communities support of both Universities, as well as the small town atmosphere. She decided to make it her home and became a Realtor to represent home sellers and buyers in the community she loves. Katie became a Realtor in 2013 and in 2018, she started her own Brokerage to do Property Management & Real Estate. Katie feels that Quality is more important than Quantity when it comes to her clients. Katie has achieved the designation of Council of Residential Specialist, which only 3% of all Realtors have achieved. She blends her love of photography, technology and real estate to give her clients the edge needed to purchase or sell a home. Katie's honesty and integrity are her greatest asset to her clients. Her clients are more than just transactions, their family.

Consistent Award Winning Agent
2013 RE/Max 8 Rookie of the Year
2015, 2016 & 2017 Executive Club

Designations Earned
Certified Residential Specialist – Elite designation held by only 3% of REALTORS nationwide. Just 1 in 25 has the experience, the commitment and the hours of advanced training necessary to earn the CRS designation. This professional designation demonstrates the unique training and know-how to make your home buying or selling experience and unqualified success.
Professional Organizations
Virginia Association of REALTORS
New River Valley Association of REALTORS
National Chapter Certified Residential Specialists
Virginia Chapter Certified Residential Specialists
Background and Personal Information
2010 became a resident of the beautiful New River Valley
Dating/Engaged to my Fiancé' Glenn Vaughan since 2010
We have thirteen cats ( one with special needs – Praylean)
We also have 5 Sugar Gliders
Real Estate is my passion and I want to be your REALTOR for life!
FUN FACTS ABOUT ME
Thomas Jefferson is my 7th Cousin
Pocahontas is my 9x Great Grand Mother
I leash train my Cats
I always dress up for Halloween
I LOVE Photography (I actually used to have a dark room at home growing up)
Next Steps
If you're looking for a real estate agent, it's important that you find someone who is a good fit for you. So let's talk. Whether you're selling or buying, I'd like to learn more about you and your needs and goals. You can count on me to "tell it like it is" and give you a realistic picture of what is possible.
Contact me to get in touch.
As a real estate agent who puts clients first, I look forward to hearing from you.